Five Tips On How To Increase Office Attendance
Are you facing the challenge of motivating employees to return to the office after a long period of remote work? You're not alone. Many companies are finding that in the current post-pandemic landscape, employees have become accustomed to the benefits of working from home, such as increased flexibility and comfort, leading them to question the necessity of returning to a traditional office setting. In this article, we'll share the general concerns employees have when returning to the office and give five tips on how to increase attendance.

Tip 1 – Choose a Convenient Office Location For Your Employees
With the rise of remote work, employees have become increasingly resistant to returning to the office, primarily due to the burden of commuting. This unproductive time and added inconvenience, which often entails parking expenses or public transportation costs, has become one of the biggest deterrents for employees. To encourage employee attendance, you can take the following steps:
Strategically locate your office near transportation hubs, making it easier for employees to get to work.

Provide on-site parking or subsidised parking options to reduce the financial burden of commuting.

Ensure easy access to nearby amenities that employees are likely to use, such as restaurants, cafes, or gyms.

Tip 2 – Create An Office That Employees Want To Work In
Crafting a workspace that employees genuinely appreciate can significantly influence their eagerness to return to the office. The modern office has evolved to resemble a home away from home, incorporating comfortable lounge areas, fully-equipped kitchens, and recreational zones that encourage relaxation and collaboration. Here are some tips on how you can make your office more attractive:
Integrate plants into your office design to enhance visual appeal, improve air quality, reduce stress, and boost productivity. Plants also act as natural dividers between workspaces, promoting openness and a connection to nature.

Invest in comfortable furniture and cutting-edge technology to create an efficient and productive work environment. Provide ergonomic chairs and sit-stand desks to improve comfort and prevent health issues related to prolonged sitting.

Select a thoughtful colour scheme that impacts the office atmosphere positively. Choose bright, uplifting colours for creativity and motivation and muted tones for relaxation and focus. Align the colour choices with your company's culture and values to foster a harmonious and inspiring work setting.

Establish quiet zones in the office to allow employees to concentrate on individual tasks or hold private conversations without distractions. These dedicated spaces, equipped with soundproofing features, offer a peaceful environment when needed.

Provide recreational spaces, such as lounges or game rooms, to enhance productivity and well-being. Encourage employees to take regular breaks for relaxation, socialisation, and rejuvenation. These versatile areas can also serve as venues for informal meetings or team-building activities, creating a more connected and engaged workforce.

Tip 3 – Implement Weekly Structure and Clear Policies for a Balanced Work Environment
Creating a well-organised workweek helps define expectations for when employees should be in the office. At TACTIC, we schedule team meetings on Mondays to set the tone for the week, while reserving Fridays for celebratory events for a sense of closure. This approach effectively bookends the week, so employees know when they should be in the office.
Establishing transparent remote work policies enhances communication and ensures fairness among employees. At TACTIC, our policy requires team members to provide at least 24 hours' notice if they plan to work from home, which we think is a fair balance.

Tip 4 – Offer Employee Benefits
Enhancing employee benefits can significantly contribute to a positive work environment. By implementing a variety of thoughtful perks, employers can inspire employees to actively engage in a vibrant and collaborative workplace, and have another reason to come to the office. For instance, providing gym or pool memberships within the office building enables employees to make the most out of their commute, saving time and potentially establishing new daily habits.
Encourage physical and mental well-being benefits through gym memberships or wellness programs.

Offer exclusive discounts on company products or services.

Provide additional perks such as complimentary coffee, lunches, or event tickets.

Advocate for regular breaks to maintain productivity and reduce stress.

Offer on-site childcare facilities for working parents, making it easier for them to balance their professional and personal lives.

Implement flexible hours to accommodate varying employee needs.

Tip 5 – Offer Opportunities for Professional Development and Career Advancement
Employees are more likely to return to the office when they know there are opportunities for professional development and career advancement. By providing regular in-office training sessions, workshops, and seminars, you can help your team improve their skills, stay up-to-date with industry trends, and increase employee retention, as they feel more engaged and valued within the organisation. Opportunities you can offer are:
Provide regular in-office training sessions, workshops, mentorship programs and seminars.

Encourage employees to attend conferences and industry events.
Conclusion
Getting employees back into the office can be a challenging process, but by following these five tips, you can make the transition smoother, more enjoyable, and more productive for everyone involved. By choosing a convenient office location, creating an engaging and appealing office environment, implementing weekly structure and clear policies, offering employee benefits, and providing opportunities for professional development and career advancement, you can effectively address employee concerns and foster a positive and productive work environment.
If you are thinking about relocating your office or require expert advice on your office design and fitout, we're here to help. Get in touch with us today at 0417 087 939 or email office@tactic.au

Our Previous Design & Fitout Work
Level 7, 200 Creek Street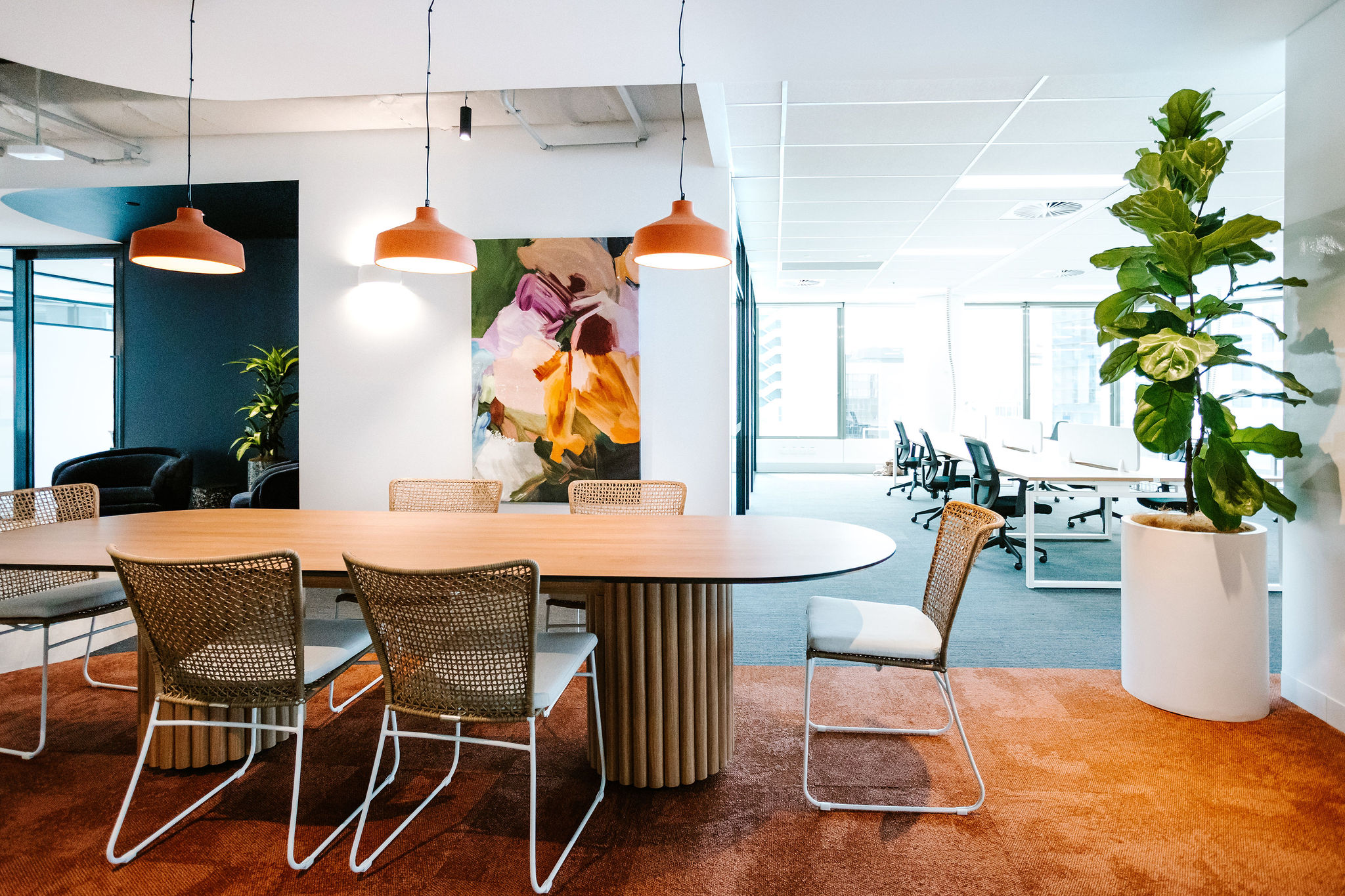 Level 8, 200 Creek Street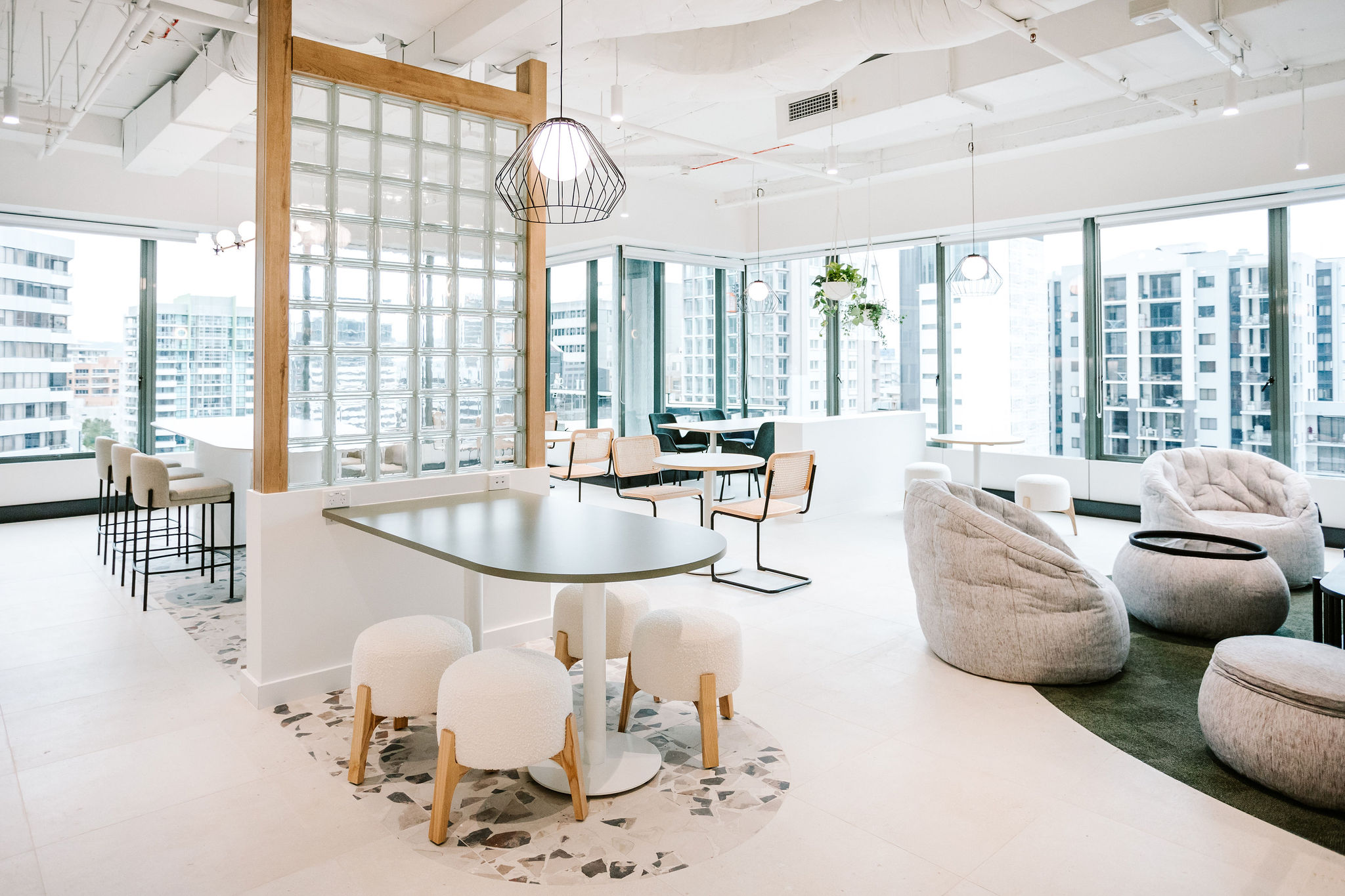 371 MacArthur Avenue, Hamilton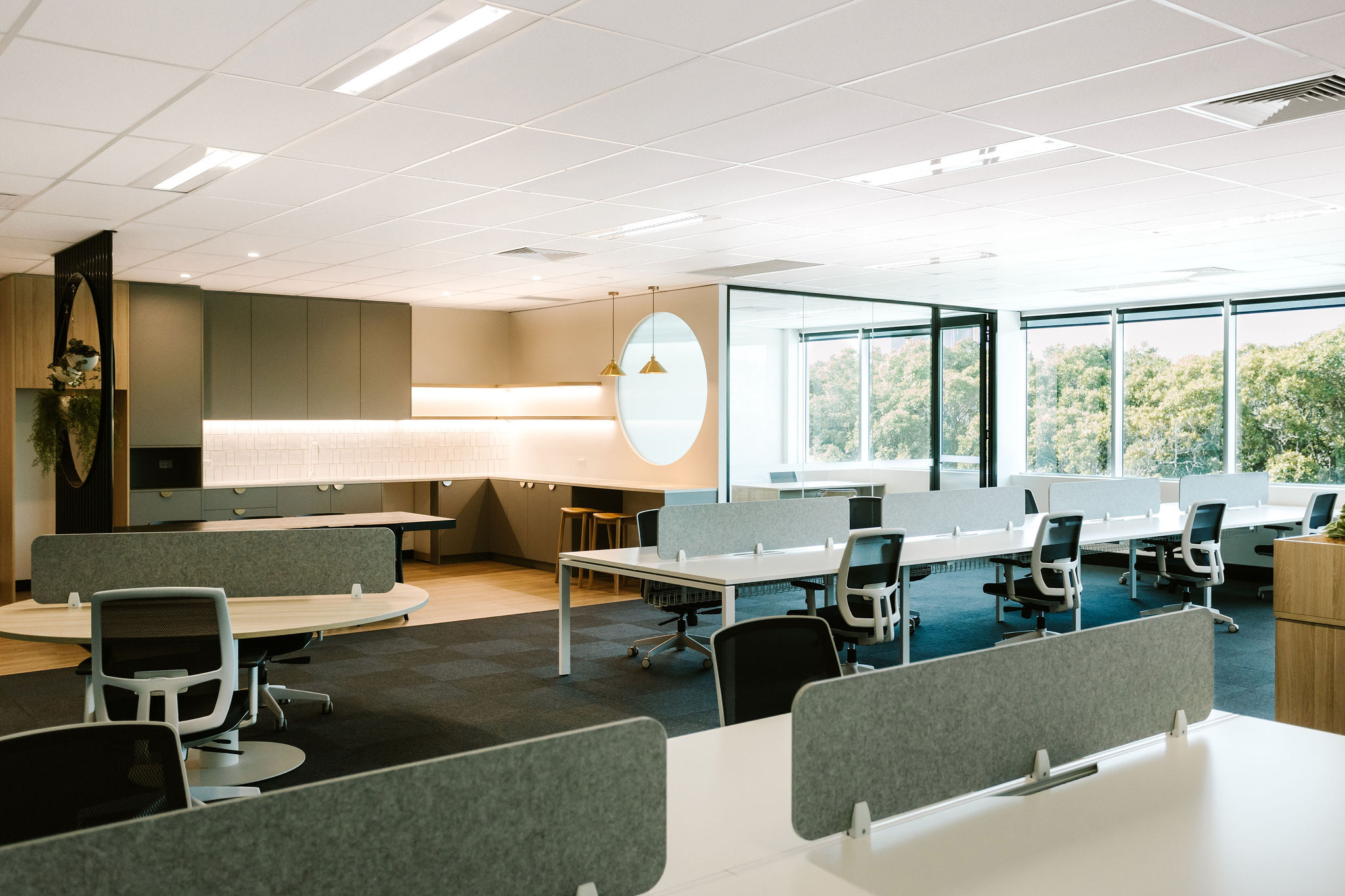 41 O'Connell Tce, Bowen Hills